April showers bring May flowers. As a child, a rainy afternoon always meant rummaging through boxes of craft supplies, putting on a movie and spending the day cozy inside, arts & crafts style. Melissa Bradshaw of WEE LITTLE ARTS has found her passion in teaching early childhood arts education. With the end of April around the corner and possibly a few showers too, we've consulted Melissa on the best rainy day practices!
The best project doesn't require rain boots or a trip to the store; you can start in your recycling bin! "Collect recyclable materials from your recycle can. These can include all sorts of things with height, different textures, colors and shapes. Talk with your child about different types of architecture around the world from European castles to interesting houses built by famous architects, such as Frank Lloyd Wright. Have your child construct a dwelling or castle of some sort. Parents, design one with your child and enjoy your time creatively spent together!"
"ENCOURAGE THINKING OUTSIDE THE BOX TO DESIGN SOMETHING UNIQUE."
Always keep on hand oil pastels, watercolor paints, watercolor pencils, acrylics, a variety of paintbrushes, different types of paper, and model magic for 3-D projects. Artists such as Henri Matisse, Keith Haring, Joan Miro, Vincent Van Gogh, Pablo Picasso, Georges Seurat, Antonio Gaudi, and M.C. Esher are artists to refer to throughout the creative process. Perhaps pull a theme from a favorite piece of artwork you find when browsing, and try to encourage your child to incorporate it into their own work.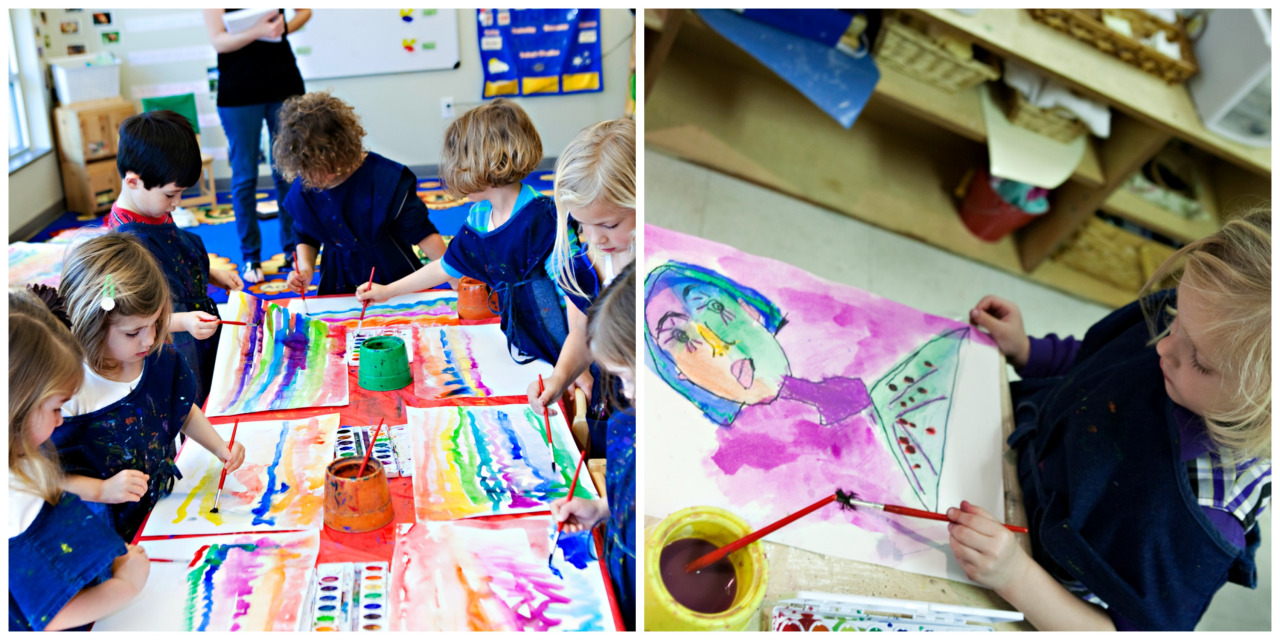 "CREATE A SAFE CREATIVE ENVIRONMENT WHERE YOUR CHILDREN LOVE TO EXPRESS THEMSELVES."
"Children only become insecure of themselves, and their creative process, if they feel like what they are doing isn't 'right.' Art is personal, especially at a young age. It is not our job to judge but to encourage. This will open many doors for learning and success throughout their lives."
Many thanks to expert teacher Melissa Bradshaw for teaching us how to solve our rainy day blues! If you are interested in partnering with Wee Little Arts, visit their WEBSITE to learn more about their creative process and locations.